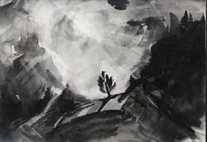 Born:

Veress Pál was born in 1929 at Sfantu Gheorhe, Romania.
Studies:

1948-1950 Institute of Arts, Bucharest.
1950-1954 "Ion Andreescu" Institute of Fine Arts, Cluj-Napoca.
Debut:

The International Exhibition of the Youth's World Festival Bucharest 1953.
Artist Life:

He used his artist name: Veresspál.
Member of the Artist's Union of Romania since 1955.
From 1954 until his retirement he was professor at the "Ion Andreescu" Institute of Fine Arts in Cluj-Napoca.
He has attended 283 regional, national and international exhibitions.
His work was featured on 40 one-man shows since 1962.
He has taken part in many artist camps.
Some of his works are held in private or national collections in Romania and other countries.
---